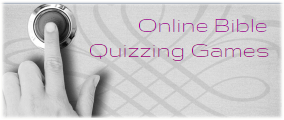 Bible quizzing is the most important ministry in our church!  This program strives to put the Word of God into the hearts and minds of our teens.  Each quiz year the Intermediates memorize about 350 verses and the Experienced memorize about 450 verses.
Intermediate Quizzing is for pre-teens/teens who are 12 by January 1st until they are 14.
Experienced Quizzing is for teens age 14 by January 1st until they are 18.
The quiz year begins in October and continues through June when state finals take place.  The teams who place in first and second spots in the state qualify to go to Nationals in July.